Zygo Freya
Zygo Freya is a European light salmon coloured zygocactus, Christmas cactus or schlumbergera variety. Freya is a darker salmon colour than either Sanibel or Christmas Fantasy.
Freya was released by Thoruplund in 2011. This variety has small phyllocades and branches very well which makes a great flowering pot plant.
Compare Freya to the other orange coloured zygocactus varieties in the section: Zygocactus International Flower Comparisons, under the Zygocactus Varieties TAB. This will give you a good indication as to the bloom colour and flower size.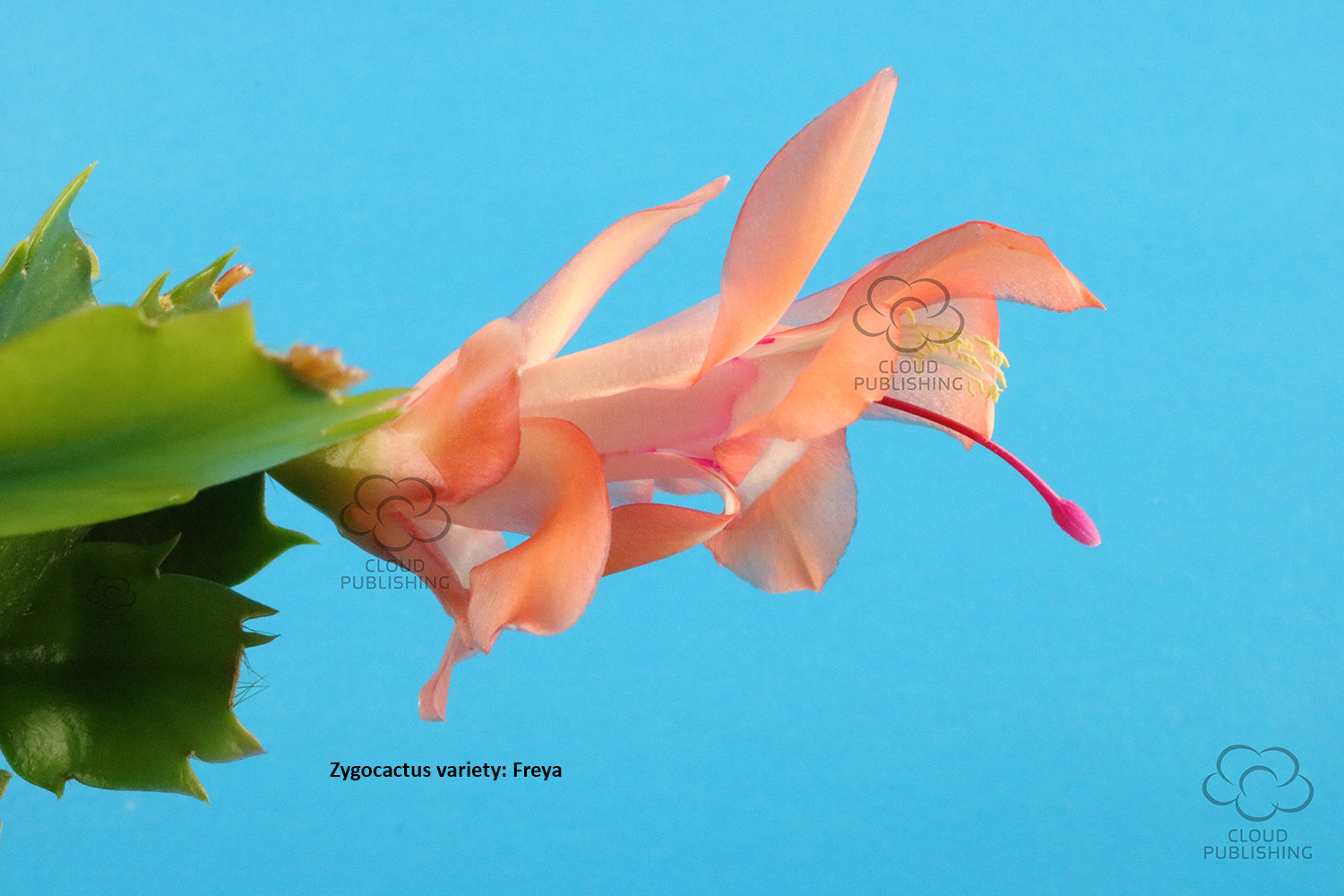 Zygocactus Freya in full bloom with small phyllocades.