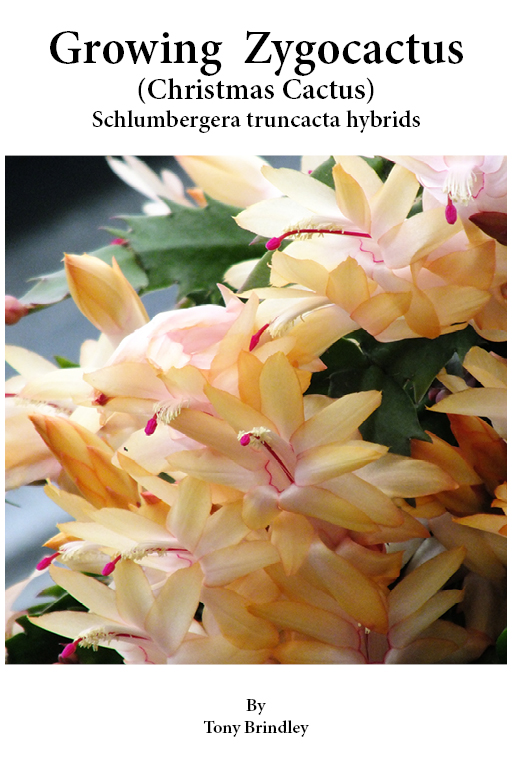 Learn all about Growing Zygocactus, also known as Christmas cactus and schlumbergera by Australian expert Tony Brindley. This pdf ebook is packed full of 244 colour photographs over 54 pages with tips on growing and flowering these beautiful colourful rainforest plants.
Be inspired by many stunning exclusive photographs of 44 different Australian, USa and European varieties flowered at the same time in Australia. Features help on identifying significant distinguishing features on each of the 44 varieties listed. Beautiful large flowering baskets and pots will inspire you to grow your own living masterpieces.
Who said you need a green thumb to grow the? Check out our range of beautiful zygocactus greetings cards, Christmas cards and wall art at Cloud Publishing.